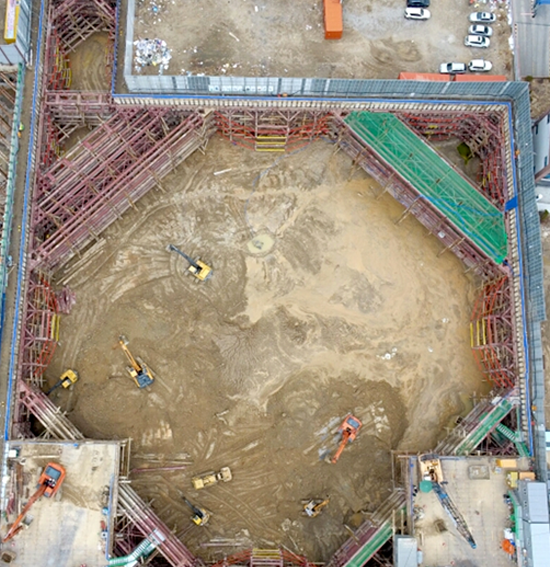 Supportec Co., Ltd. is the best civil
engineering construction company
to carry out earthwork, wall and
temporary construction with unique
technology of earth retaining field.

Since its inception in 2003, it has developed the innovative IPS
(Innovative Prestressed Support) method, and won the IR52 Jang
Young-sil Award and the Korea 10 Technology Award in the Republic
of Korea. The company has been recognized for its technological
prowess and has made remarkable progress in the field of civil
engineering such as China and Singapore.

We have a total system that manages design, materials, and construction
directly to meet the needs of our customers. In order to become a global
company, we are strengthening our engineering capabilities through
continuous research and development.

Leading the fourth industrial revolution era with advanced
technology and responsible management, We promise to do
our best to grow into a solid company that realizes the best value.

Thank you.
Supportec Co., LTD.